Kiwi hayward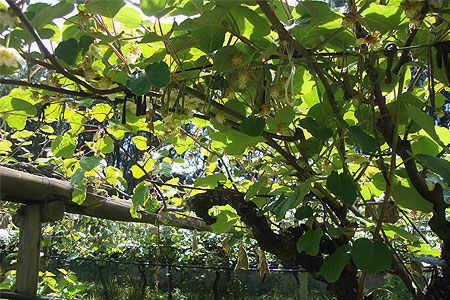 Our land is planted with Hayward kiwi, a large-fruited variety producing an abundant harvest and wonderful flavour.
In order to produce a good harvest we plant one male for every 5 female plants.
Another very important aspect for enhancing pollination is to nurture the male plants in the same way as the females, avoiding an over-foliage position that is out of joint: by managing the male plant in this way, pruning becomes simpler.
To improve the physical and chemical characteristics of our land we use cow manure, making sure that it is fully seasoned.
It is our practice to carry out a chemical analysis of our soil every two or three years, which enables us to choose the correct fertilizers.